Responsible Gambling
Self Exclusion Policy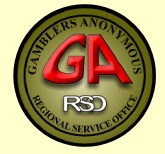 Whilst most customers are able to enjoy their gambling, The Loft Casino recognizes that for a very small number of customers gambling ceases to be fun. For those customers who wish to restrict their gambling, we provide a self-exclusion facility. Self-Exclusion is a formal process whereby we cease to allow you to play in our casinos for a minimum period of 6 months and up to 5 years at your request. During this period we cannot accept any deposits or bets. Once you self exclude, we cannot reverse this process for any reason and you may not apply to join again. We will not reopen any self excluded account, but after the expiry of the exclusion period you may rejoin the Casino by arranging a meeting to discuss it with us. We will provide you with a 24 hour cooling off period, during which you may elect to keep the exclusion in place.
How to request the Self-Exclusion facility
Come in to the casino and ask to see the Manager. They will talk you through the process and get you to sign a written agreement. This information is strictly confidential and will not be discussed with outside parties.
In requesting self-exclusion you agree to provide full and accurate personal details, now and in the future, so as to allow access/use of our gaming services to be restricted. If you do choose to self-exclude we will use all reasonable endeavours to ensure we comply with your self-exclusion. However in agreeing to self-exclude you accept that you have a parallel undertaking not to seek to circumvent the self-exclusion. Accordingly, The Loft Casino has no responsibility or liability for any subsequent consequences or losses howsoever caused, that you may suffer or incur if you commence or continue gambling in any of our casinos.
The Loft Casino Cavan - Poker, Video / Reel Slots, Roulette and Blackjack.
1-3 Connolly Street, Cavan, Ireland
Phone: (049) 437-8000
E-Mail: info@theloftcasino.com